Mother's Day is around the corner, and if you're like me you probably have not gotten any mother in your life a gift yet. (Seriously, the countdown is on…T -3 days!)
I have created this extremely easy hand print flower craft for you to make with your child, no matter what age they are for any mother in your life. (Cough, cough – Grandma – cough.)
The hand print makes it sentimental, it's cute, it's springy and mother-y. And simple– which is my ongoing theme.
Here's what you'll need for this hand print flower: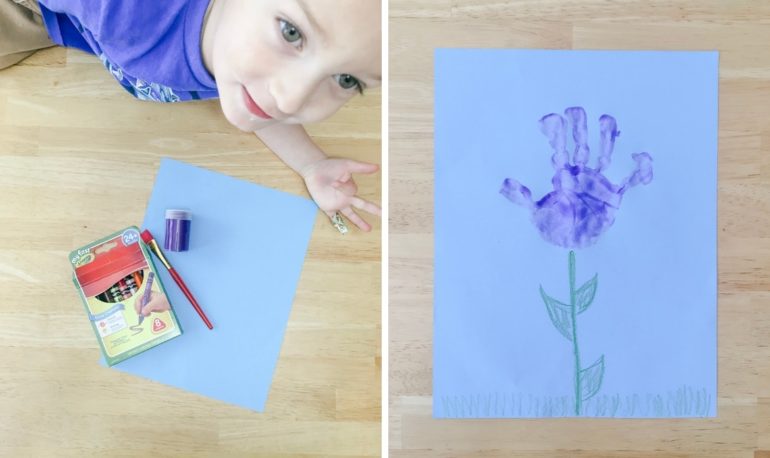 Construction paper
Paint
Paintbrush
Crayons (Or you don't need crayons, just use more paint.)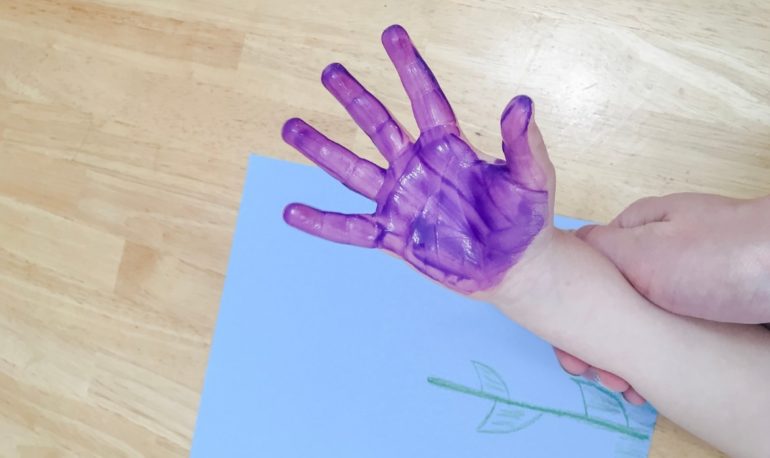 I used blue construction paper to represent outside/the sky. You can use any paint color your heart desires. Paint your child's hand and stamp it on the paper. Then with green paint or a green crayon, (I used crayon) draw a stem, leaves, and some grass. If you want to get fancy you can make a whole scene (sun, clouds, etc.) or even some more flowers!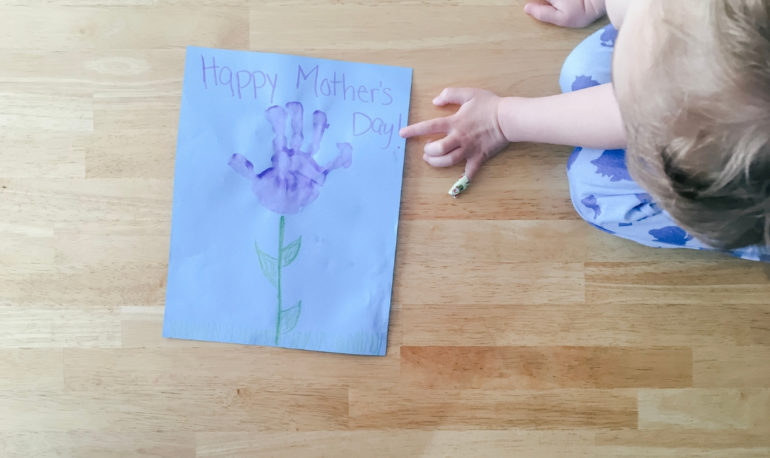 Have fun and Happy Mother's Day! If you loved this craft idea, please share it with a friend!
If you're looking for more things to do with your kids, check out this blog HERE.