They say September is the most popular birth month. But I'm pretty sure May and June are close runner ups! I feel like so many women I know–personally and through Instagram– are having babies right now. And since I am about to be one of them as well, I figured I'd share some great things you can gift a new mom when she has a baby!
These gifts are great for a seasoned mom, too. And as a woman who is about to have her third child, I wanted to share with you some ways you can help out a mom when she brings home her new baby.
Times are strange, and you might not be able to do all these things, because #socialdistancing but it's a short list and I truly believe most are totally doable. So without further ado…
Insanely Easy Gifts for the New Mom in Your Life
Your best friend, sister, co-worker, whoever, just had a baby. Now what? Sure you showered her with cute baby clothes and shoes, bibs and blankets, and a yummy cake at her baby shower, but now this new mom has had her baby and she's arrived home with that baby. I'm sure you can't wait to go visit and snuggle the little munchkin, but here's 3 simple words:
Don't.forget.mama.
A new mom needs some love and care, too. And the simplest things can make her day. I've rounded up a short list of insanely easy things you can bring a new mom when she is settling in at home with her new baby. Even with the quarantine, these gifts can be delivered while following social distancing rules.
1. A Meal
Never under estimate a hot meal (or food in general) when a woman is home with her newborn. She probably doesn't have the time or the energy to cook one, especially if she has other children. So bring her lunch or dinner. Lasagna, pizza, chicken alfredo, tacos…they are all good options for your friend or family member. Bonus points if the meal can also be frozen in case she needs to save it for another day!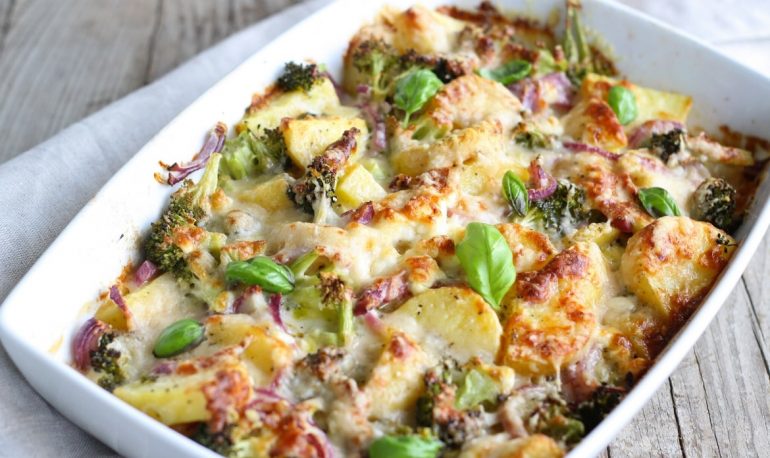 2. Clean
Ok this doesn't fall under actually bringing her something, except maybe joy. Help her with some light chores. Washing the dishes, doing a load of laundry, or vacuuming are a great way to help out. Even if she tells you no, do it anyway. She will certainly appreciate it.
3. Diapers
I feel like this is often forgotten. It might seem a bit silly, but your new mom friend going to need A LOT of diapers and she might not realize it. Even if you get her a bigger size, she will be thankful to find them in the wee-hours of the morning when she realizes those size 2 diapers don't fit the baby anymore.
4. A Mom Basket
This is my favorite one. Often times, when people come to visit a new baby they bring more stuff for the baby. Let's face it, the baby doesn't need much beyond the basics. When my friends have babies I love bringing a basket full of stuff mama can use for herself. Chap-stick, bath bombs, nail polish, face masks, wine, pads, lanolin, dry shampoo, you get it. All the essentials that mom wants and needs when she's home, that she may have not even realized she needed! Plus it will make her feel special, too. And she deserves to be cared for! She just endured a lot of work to bring that precious baby into the world. 😉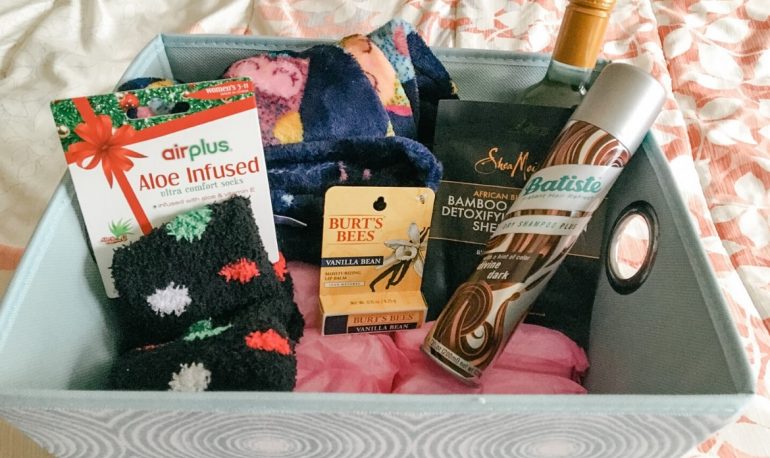 There you have it. A short and very simple list of things to do for your new mom friend. These are things you might not think of if you've never had a baby. But as a mom of 2 now, I can tell you when people bring food or some dry shampoo, you will automatically be the favorite!
If you need more ideas for things to get your new mom friend, check out my favorite Amazon picks HERE.
Did I miss anything? What do you like to bring moms when they are just getting home with a new baby? Leave some more ideas in the comments! Please hit that share button so we can make sure all new moms are cared for after they have a baby! 🙂
Looking for even more fun ideas, tips, and encouragement? Sign up for my email list!
Related Posts: