Spring time and Easter make for some super cute craft ideas, am I right? There's something about those pastel colors and cute little woodland creatures that make my mood a little bit better. When I was working in daycare I use to rake through teacher books and Pinterest all the time to find cute and EASY toddler/preschool crafts. In this blog I'm going to show you how to make this super simple bunny craft!
Here's one I remember making yearly with my students. This cute Easter Bunny craft was super easy for both my kids to make and they had a lot of fun adding some eyes and whiskers.
Here's what you'll need for your Bunny Craft: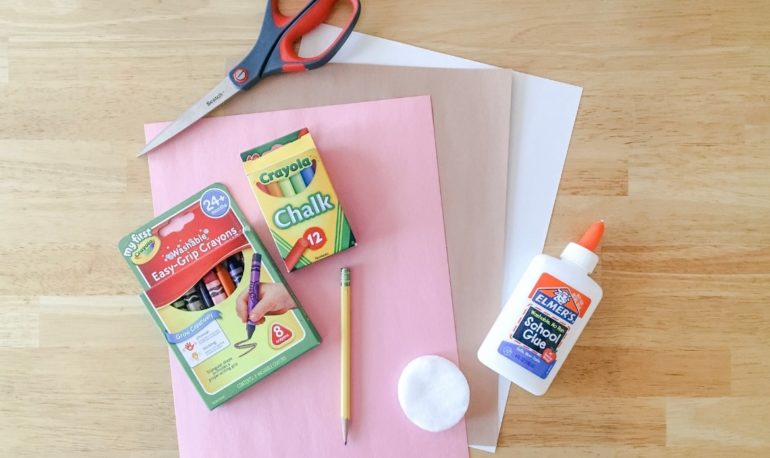 Construction paper (white for the bunny and any color for his little bowtie)
Crayons and/or chalk (I like the texture chalk creates on paper)
Glue
Pencil
Cotton ball or cotton round for the bunny tail
Scissors
First I traced the bunny outline on the white paper (or brown, honestly because we ran out of white paper! haha) The bunny isn't perfect because these are supposed to be preschool-made. It's all about the process, not the product! But if you can't trace a bunny outline I found a free downloadable one here. Then you can cut it out, or depending on how old your child is they might be able to do it!
Now have your child glue on the little bow tie out of your choice of color construction paper, make a face, and let your little one color the bunny craft how they want. And don't forget the bunny tail!
Here's what my kids created…
And yes, I realize the brown bunny looks a bit, well, creepy… Happy Easter!
If you wan't more Easter and craft ideas, follow me on Instagram!