Ok, ok I know I've been stuck on summer but it's time to let go, I guess. First off, fall is the most basic of all seasons in New England. Sweaters, leggings, ugg boots, and pumpkin spice everything all come out to play. The leaves start to change and leaf peeping season is in full swing! In this blog you'll find a great fall bucket list to do with your family!
And have I mentioned all the delicious foods that come with fall? Cider donuts, apple crisp, pumpkin pie, and fair food. YUM! I love it all.
So since there is SO much to do in New England in the fall, I've rounded up an epic bucket list for you. I guess I can attempt to embrace the cooler weather and the warm sweaters for now. I mean I do love my uggs. 😉
Fall Bucket List
Go to the fair
Visit a sunflower field (and take ALL the pictures)
Go apple picking
Take a tractor ride
Carve a pumpkin
Cut fresh flowers for your home
Make apple crisp or apple pie
Go to the mountains to see the leaves changing
Host a Halloween Party
Collect leaves for a fun decoration or kid project (COMING SOON!)
Jump in piles of leaves
Have a football party
Have a campfire in your backyard
Do a corn maze
Go to a haunted house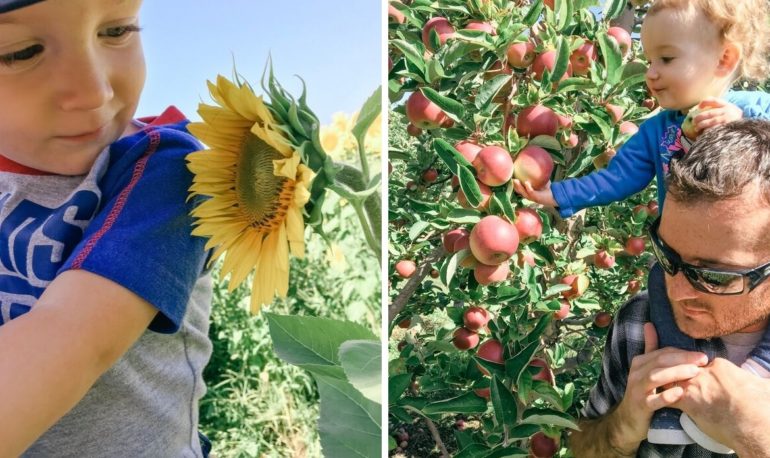 There ya go! 15 super fun things to do this fall with your family. Or it could be a fun date night for you and your significant other. The possibilities are endless.
Let me know if I forgot anything in the comments. Share this with your friends, get together with your basic mamas, and have some fun this fall!
Related Blogs:
Sign up for my email list for a FREEBIE "4 Fine Motor Activities for Kids"