Looking for a cute and simple spring craft for your kids or classroom? We made this adorable rain drop craft at our favorite Library Story Hour this week! I love simple crafts that you probably already have the supplies for at home.
This craft works on scissor skills and gluing skills. Lots of fine motor practice is always great!
Here's what you'll need for this one:
Dark Blue Construction Paper
Light Blue Construction Paper
White Construction Paper
Blue Yarn
Glue
Scissors
Have your child cut out a cloud shape from the white paper (you could trace the shape for younger children to help guide them.) Then glue the top half of the cloud down, as you'll want to glue the yarn underneath the bottom part of the cloud.
Glue the yarn under the cloud and let them hang. Finish gluing the cloud down.
Next cut out raindrop shapes from the light blue paper. You could have these pre-cut or, like the cloud, trace the shape so your child has some guidance when cutting. Now add your raindrops to the bottom of the yarn.
And (as my daughter would say,) "TA-DA!" A cute little rain drop craft for spring time. Because it rains….a lot…in the spring.
And one last comment, this is probably what the craft will really look like when your child completes it: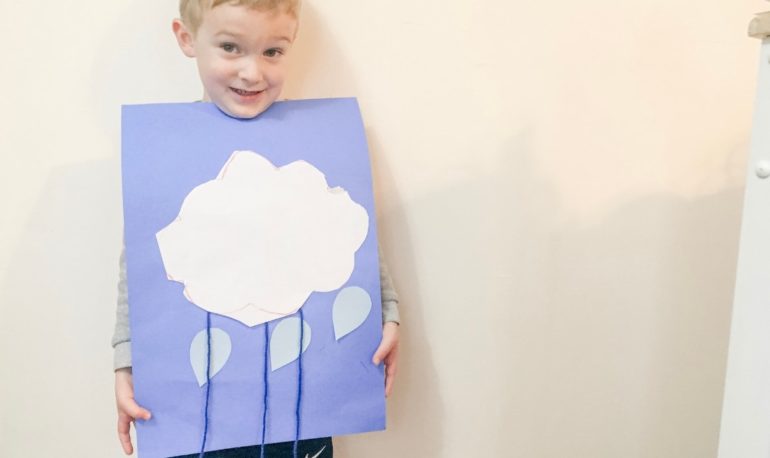 Happy Friday!
*Note: If you wanted, you could write each letter of your child's name on a rain drop and have him/her glue the raindrops in the correct order.